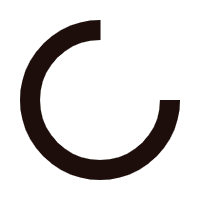 Land and Plots for Sale
Nov 19
Land and Plots for Sale
Nov 02
Land and Plots for Sale
Apr 19
About Property in Lahore
The Lahore real estate market offers profitable returns. Therefore, it is one of the most popular markets among investors in Pakistan. 
People want to buy
plots
 in Lahore
or 
houses in Lahore
 because of its infrastructure. Besides, the projects based on the apartments are also getting popular in Lahore. Some of the projects that offer apartments are
Indigo Heights
Sheranawala Heights 
The Spring Apartments Homes
Tower 27
The real estate market's 
projects in Lahore
 also include commercial projects. You can find the commercial projects according to your business needs. 
People migrate from other cities to Lahore due to several reasons. The jobs, education, and career opportunities attract people from other cities the most. Therefore, Lahore city is expanding from right, left, and centre. But, this higher popularity causes an increase in the real estate market value in Lahore. 
Lahore real estate market offers you everything from commercial to residential property. The best thing is that you can have many choices to consider in your budget. You can also get instalment plans from different developers. In short, Lahore real estate market is hassle-free for genuine investors. 
To sum up, Lahore real estate market is full of investment opportunities. Moreover, you can also expect a continuous increase in market values. 
The housing sector of Lahore city is full of glamour, with many high-end societies. These societies attract investors due to their stylish and luxurious lifestyles. Such societies include
State Life Housing Scheme
Askari
Fazaia Housing Scheme
Lake City
Asari
Stylish property options mean the real estate market in Lahore deserves the recognition it owes. 
Are you facing any difficulty in finding a property that exactly meets your needs? Well, you must trust "Feeta.pk" where you can search any property online without any hassle. You can browse this database of properties in Lahore from the comfort of your office or home. Moreover, the mobile app of "Feeta.pk" makes the property finding process even easier.   
Find the best property option for you and contact the 
real estate agents in Lahore.
However, you must mention "Feeta.pk while contacting the agent.