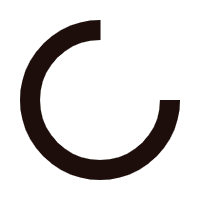 About Property in Rawalpindi
Rawalpindi, the twin city of the federal capital, is changing rapidly. The city was a major garrison town during the British Raj. However, it got the status of Pakistan Army's headquarters after Independence in 1947. Therefore, the city is of historical importance and is now famous as a military city. 
Being a city with ancient grand Havelis, Rawalpindi is rich in heritage and culture. Moreover, Rawalpindi is a transit point for tourists traveling to the north. 
Population explosion in Rawalpindi increases the demand for residential areas. Therefore, the real estate market in Rawalpindi is also emerging. Many housing projects in Rawalpindi are working to bring international standards. Such housing projects include DHA and 
Bahria Town. 
Unlike Islamabad, the plots and 
houses in Rawalpindi
 are affordable. It also brings opportunities for considerable growth margin in investment. 
The infrastructure developments are also making the real estate market of Rawalpindi popular. For example, properties near ring road will become expensive after its completion. So, if you want to invest in Rawalpindi, it's a great opportunity for you. 
The commercial development in Rawalpindi is also remarkable. The Emirates Shoppers Paradise and Mega Mall are two 
new projects
. These projects aim to offer an exceptional shopping experience to the residents of Rawalpindi. So, now you can find the perfect outfit in your own city (Rawalpindi). 
Besides better shopping experiences, these commercial projects offer great investment opportunities. So, if you're a brand and struggling for your national recognition, you must invest here. 
Are you interested in renting, investing, or buying a residential or commercial property in Rawalpindi? Or do you want to stay up to date about the real estate market in Rawalpindi? Well, "Feeta.pk" could help you with property investment. On this website, you will get the contact details of all the 
real estate agents dealing in Rawalpindi.