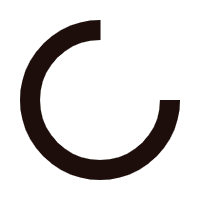 About Property in Karachi
Busy roads and traffic jams in Karachi are challenging for tourists. Even its own residents avoid traveling without any reason. But, they could never think to live in any other city besides Karachi. People want to live in Karachi due to its economic importance. The multinational firms and sustainable businesses in Karachi attract people the most. So, property in Karachi is always in demand.
The dynamic real estate market of Karachi is successful in meeting this demand. They offer diverse residential and commercial options to investors. Whether you want to buy a villa or a bungalow in Karachi, the real estate sector has good options. Even you can also find flats or 
plots in Karachi
 of your own choice. Still, most people find it challenging to buy property in Karachi. 
Moreover, a middle-class person can't even dream of a house in the lush residential area of Karachi. The reason is the high property prices in such areas. Therefore, most people prefer purchasing 
flats in Karachi
. These flats are affordable and convenient for middle-class groups. Now, the challenge is to choose the perfect resident from diverse property options. 
The real estate industry in Karachi also offers luxurious apartments. These apartments have every modern facility. You can have access to the gymnasium, swimming pool and club memberships. But, you can't enjoy all these facilities in individual bungalows.  
Property choices for people vary according to their income. Low-income groups are always in search of cheaper property options. Therefore, affordable housing options are always in demand in Karachi. 
On the other hand, white-collar workers and industrialists prefer expensive properties. Some people opt to rent the house because they can't afford even the cheaper property. 
Whatever your need is realty market in Karachi can offer you everything. 
The high demand for property in Karachi will never end because of two reasons
:
1)
The continuous
Karachi projects
 by the realty sector to meet people's demands 
2) The unlimited opportunities that the city provides. 
Karachi is the city of traders. So, the realty sector in Karachi also offers diverse commercial property options.
Do you also wish to buy property in Karachi? If yes, explore different property options on Feeta.pk. After finding the best property, you can contact 
real estate agents in Karachi
.