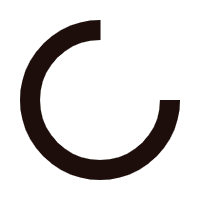 About Property in Abbottabad
Abbottabad is a beautiful city in the Hazara region of Khyber Pakhtunkhwa. It is located 110 km to the north of Islamabad. The cool weather of Abbottabad attracts people the most. Some other attraction points of Abbottabad are tourists points and special educational facilities. People either want to live or spend vacations in Abbottabad due to its pleasant weather. 
Better weather, tourist points, and educational facilities increase the property demand in Abbottabad. Some investors prefer Abbottabad because it is near to Federal Capital, Islamabad. People prefer buying houses or 
plots
in Abbottabad.
 Surprisingly, you will see a seldom plunge in the property prices in Abbottabad. However, they will keep on rising. 
Even the implementation of the new tax regime didn't bring any considerable change in this trend. The reason is the interest of genuine buyers from other cities to invest in Abbottabad. Easy access to gas and electricity, unlike other hill stations, also increases the rate of properties in Abbottabad. Another factor behind the higher property values in Abbottabad is low crime rates. 
People are migrating to Abbottabad from other cities of Khyber Pakhtunkhwa. But, Abbottabad doesn't have many commercial buildings to meet their commercial needs. Shopping malls are in demand in Abbottabad due to population expansion. So, it's now the responsibility of the real estate sector to fill this gap. 
New projects should include high-standard hotels to provide better accommodation to tourists. Such projects offer excellent returns in the form of rental income due to the higher influx of tourists. 
Some popular residential projects in Abbottabad are
Bilal Town, 
Sir Syed Colony
Shahzaman Colony
JhangiSyedan
Jinnahabad
Habibullah colony
 These housing schemes offer both plots and 
houses in Abbottabad
. So, you can invest in what is suitable for you. 
Are you also thinking about purchasing a property in Abbottabad? Well, you must be aware of some risk factors. 
Low-lying areas often experience floods in the monsoon. However, the property value in these areas also increases steadily. 
Snow occurs in December and January in Abbottabad. So, there is a need to make heating arrangements for houses in this season. 
You can find the property of your choice in Abbottabad on "Feeta.pk." You can also contact the 
real estate agent
in Abbottabad
 through "Feeta.pk" to know everything about the Abbottabad realty market.