SKYPARK ONE

Islamabad , Pakistan
About the Project
Reference No.

ID-05844

Title

SKYPARK ONE

Locality

Islamabad , Pakistan

Price

Types

Apartments & Flats,Commercial Space (Shops/Offices/Halls)

Developer

Skypark One
SkyPark One - A world unto itself...where the sky is not the limit.
Designed by Pakistan's most innovative design team at Suhail & Fawad Architects, Skypark One promises both lifestyle and geographical exclusivity at Islamabad's most desirable address in the heart of prestigious Gulberg Greens.

Featuring an awe-inspiring rooftop Level Sky recreational park nine stories above the world far below, residents will have exclusive and private access to manicured landscaping and rooftop facilities like none other.
 


With spaces designed by Suhail & Fawad Architects--whose innovative stylings drove the success of the recent One Expressway project--Skypark One blurs the lines between modern, historic, and classic, with fresh, unexpected, and timeless design that promises far more than a mere residential experience.


 


The vibrant energy of Islamabad is inspiring a cultivated community with discerning tastes throughout Gulberg Greens and an environment that embodies and defines the true meaning of...home.


 


Skypark One will provide all 152 residential units with designated, secure underground parking and private elevator access to six full floors of luxury living and convenient on-site access to international dining and shopping choices.


 


Visitors and guests will be welcomed through an elegantly vaulted lobby and reception area, while shoppers enjoy a dynamic 3-story-high world filled with 64 internationally recognized name-brand retailers and a variety of dining options that include a vibrant 10,000 sq ft. food court for informal dining offered by such well-known providers as McDonald's, Subway, Pizza Hut, Optp, and Mr. Cod...all under one roof.


 


Skypark One is the lifestyle destination that Islamabad has been waiting for. With lavish, tailored living spaces adorned with custom-quality finishes,enjoying breathtaking views in every direction, and highlighted by the Level Sky private rooftop park, pool, and sports courts, this is truly an unparalleled living experience and simply put Skypark One rises above all others.


 


This mission-driven project by the Thaheem Construction Company—renowned for its innovative approach to development and for its core values of safety, security, comfort, and convenience—is your guarantee of quality engineering, design, craftsmanship, and on-time completion.





When you invest in a unit at Skypark One, you are acquiring a safe, secure investment with a guaranteed rental yield of 8% per annum and an anticipated 4-year rate of capital gain appreciation of upto 200%.





The Skypark One on-site booking office is now offering exclusive pre-launch pricing for a very limited time. Stop by to see the model apartments and to reserve your unit now, as prices will adjust upward in the very near term.


 


When you buy your dream home at Skypark One, your scheduled delivery date is part of our commitment to excellence...so be ready to move in and start enjoying Pakistan's most vibrant and cosmopolitan lifestyle experience as we say...welcome home!
Property Types
1 BED APARTMENTS

2 BED APARTMENTS

3 BED APARTMENTS

Shops

RESTAURANTS
Payment Plan
Developer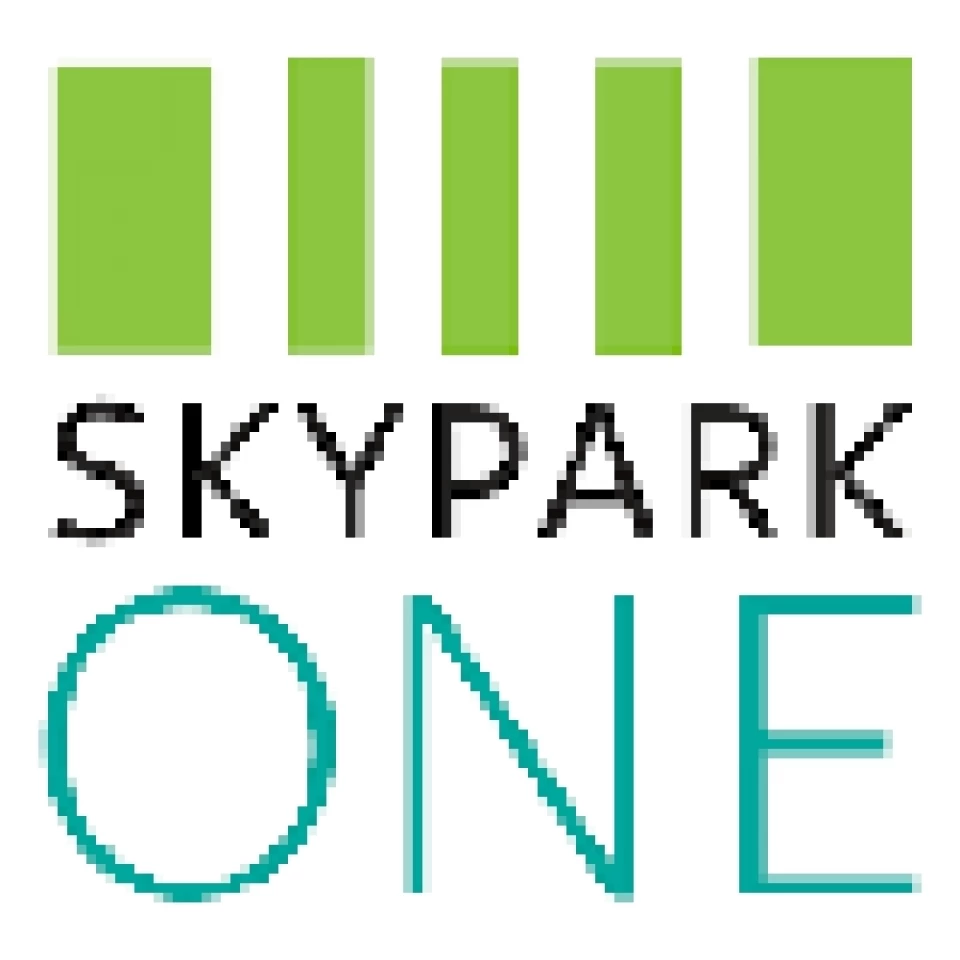 Contact Person : Skypark One
Address : Plot # 19, Main Gulberg Expressway, Gulberg Greens, Islamabad, Pakistan.
After the phenomenal success of One Expressway —now an iconic landmark on the Gulberg Green horizon—the team is now embarking on a new adventure: Skypark One.

Through careful planning, astute engineering and design collaboration with the renowned firm of Suhail & Fawad Architects, and the implementation of SkyPark's one-of-a-kind financial model, all phases of this eco-friendly energy-efficient project are masterfully controlled from start to finish. This translates into predictable scheduling, forward-thinking engineering, innovative design, and the use of superior materials and craftsmanship to deliver spectacular living and working environments.

The SkyPark Development Team's commitment to the creation of a diverse master plan of multi-level luxury residences, complemented by verdant landscaping, the unique rooftop Level Sky recreational amenities, accessible safety stairwells and 24/7 professional security services, marks the beginning of an exciting new era of Islamabad's community development.

SkyPark Development's ongoing success—and the value they bring to our community—is founded on core principles of financial responsibility, attention to detail, and ethical business practices. They have true vision...and the resources to turn that vision into reality.