About the Project
Reference No.

ID-78503

Title

Bahria Enclave 2 Agro Farming Scheme

Locality

Islamabad,Pakistan

Price

Starting from

Rs

5.20 Cr

to

Rs

7.20 Cr

Types

Houses

Developer

Bahria Town
Project developing by Bahria Town Pvt. Ltd. and located at main Angoori Road in Bahria Enclave-II. Bahria Golf City is also present in close vicinity. The Agro Luxury Farm Houses are offering 217 ideal large format farm house plots.
Agro luxury farmhouses are designed to meet the latest and most luxurious lifestyle. These are now considered the most beautiful farmhouses of Islamabad with its all NOCs approved and officially legal declared project. Each plot offers scenic views of Murree Hills. The project is expected to be completed in only under three years.
The Philosophy of Bahria Town:
Bahria Town`s philosophy is to design and conclude a project with quality and affordable costs for all classes of society. The international level housing projects in Islamabad, Rawalpindi, Lahore, and Karachi have shown the true knowledge and expertise of Bahria Town.
They have achieved what no other real estate developer has so far. The development of Bahria Town reflects the exquisite lifestyle of its residents.
Bahria Agro Farm Houses Islamabad NOC:
The No Objection Certificate (NOC) of Bahria Agro Farms Houses Islamabad is approved by Capital Development Authority (CDA). The farms got the approval on 16-07-2104, and the NOC for the extended plan was given approval on 06-10-2019. The layout plan was approved on 03-11-2011.    
Due to its official status as a legal residential farmhouse area, the investors have complete trust in this luxurious project. Once a real estate project gets the status of a legal project, the investors do not hesitate to invest, and the development takes place at a fast pace.
Bahria Agro Farm Houses Islamabad Location:
The location of Bahria Agro Farmhouses Islamabad is situated at main Angoori Road in Bahria Enclave-II. Bahria Golf City is also present in close vicinity.
The official Bahria Agro Farmhouses Islamabad address is Mouza Sakreela, Petha & Bobri (Zone-4, Sub Zone-D).
The Bahria Agro farmhouses present a prime location offering a central place where all the major locations and other housing societies such as
Mall of Islamabad
, 
Nova City Islamabad, and Park View Villas could be accessed.
Accessibility:
The Farmhouses are offering a prime accessible location for the residents.
The Agro Farm Houses could be easily accessed from all the main places of Islamabad and Rawalpindi as follows:
Right next to main Angoori Road Murree
Almost 8 min drive away from E-75 National Highway
Almost 10 min drive away from Kashmir Road
Almost 16 min drive away from Simli Dam Road
Almost 19 min drive away from Kiani Road
Almost 23 min drive away from Murree Road Islamabad
Nearby Landmarks & Places:
The Bahria Enclave Agro Farms is located in the vicinity of many nearby landmarks & places as follows:
Bahria Enclave-II Islamabad
Bhara Kahu Islamabad
Bahria Golf City Islamabad
Green Enclave FGEHS Islamabad
Naya Pakistan Housing Development Authority Islamabad
Bahria Hills Islamabad
Chattar Park
Sheraton Golf & Country Club
Bahria Agro Farm Houses Islamabad Master Plan:
The master plan of the Bahria Enclave-II Agro Farming Scheme was designed by a highly qualified team of architects and engineers with years of experience in property development all over Pakistan and abroad.
The project is offering 217 farmhouse residential plots at an affordable budget for investors. The total designated land area for the project is 2489.38 Kanal. According to the land-use matrix (revised plan), Agro farms cover 954.60 Kanal areas.
The condominium and apartments cover 159.94 Kanal. Future residential covers 110.58 Kanal. Commercial and parking will cover 122. 97 Kanal. Open space plus parks 373.45 Kanal. Public buildings 99.85 Kanal. For Grave Yard, 51.17 Kanal is reserved. The wide spacious roads cover 606. 82 Kanal.
According to the plots typology residential Agro Farms Revised plan, the sizes are as follows:
110 X 200, 2450 Sq. Yds. (Approx.)
Regular (53)
Odd (164)
According to the plots typology commercial Agro Farms Revised plan, the sizes are as follows:
30 X 40
276 total plots for commercial purpose
The farmhouse sizes in Bahria Agro farmhouses are as follows:
4 Kanal (2444 Square Yards)
4.1 Kanal (2480.5 Square Yards)
4.3 Kanal (2647 Square Yards)
5 Kanal (3025 Square Yards)
5.3 Kanal (3241 Square Yards)
5.6 Kanal (3436 Square Yards)
6.6 Kanal (4027.27 Square Yards)
6.9 Kanal (4175.90 Square Yards)
Bahria Agro Farm Houses Islamabad Payment Plan:
The payment plan of Bahria Agro Farm Houses is available for booking. The plots for sale in Bahria Agro Farm Houses Islamabad are available for purchase at an easy 3-yearly payment plan. At the moment payment plan of 5 Kanal farmhouses are available, and gradually update the rest.
Facilities & Amenities:
The Bahria Agro Farm Houses Islamabad is providing all the modern facilities and amenities at budget-friendly rates. The facilities are part of any contemporary luxurious society that could be termed as a complete residential scheme.
The developers have reserved a large area for the development of green areas such as parks. Bahria Agro Farm Houses Islamabad is considered the most lavish society with all the modern-day luxuries and amenities.
The owners' focus was to offer a healthy and luxurious lifestyle environment; for this reason, a large land area is dedicated to the central theme park where children and the elder may enjoy leisure time with no worries in their minds. The facilities in the Bahria Agro Farm Houses Islamabad residential farmhouses at Islamabad are as follows:
Eco-Friendly:
The society will provide an environment-friendly close-to-the-natural lifestyle with all the contemporary amenities. The nature-close environment will provide a unique experience that could not be found in Pakistan's housing societies. 
Grand Mosque:
Society is going to cater to all the needs of the residents that also includes religious needs. For this, the developers are building a beautiful grand Jamia mosque. This mosque will be an intelligent mosque with all the modern technology and architecture.
Water Resources:
Society has taken into account the residents' water needs. For this purpose, water reservoirs will be developed to store a large amount of water to be used by the resident for daily chores. In addition, filter plants will also be a part of society to ensure clean drinking water.  
Graveyard:
The graveyard is an essential part of any society. Life and death are part of life; hence, the residents may choose to bury their deceased relatives and pray for their eternal life's success. In addition, they may also visit the graves of loved ones within the society.
Community Center:
To keep the residents socially active, community centers will prove as the beacon of social life. Here they may enjoy the social activities and participate as well.
Health Facilities:
The developers have paid particular attention to the health facilities in society. For this purpose, the developers will develop state-of-the-art international hospitals and clinics. The emergency will be open 24/7, the staff and doctors will be available all the time. 
Education Complex:
To make sure the provision of international level education to the children. The teaching staff will also be professional and trained in their specified fields to have the best education.
Education is also a top priority for the residents in Bahria Agro Farm Houses Islamabad, for which the management has dedicated a large land area to develop a world-class education complex.
Business & Commercial Hub:
The developers have taken care of all the needs of the residents, economic & commercial needs. For this reason, society will provide an all-in-one commercial area. From these areas, the residents may fulfill all the commercial needs from within the society. 
Secure Community:
A sense of safety is necessary for a housing society. A gated community ensures safety. A security system with perfectly installed 24/7 CCTV cameras and other surveillance gear provides all-inclusive security to the people. In addition, the society will be surrounded by a boundary wall with a foolproof system to provide a high safety level.
High-quality Road Infrastructure:
The roads and other infrastructure are developed with a high degree of professionalism and equipment to ensure the perfect development. The main boulevard and streets are wide and spacious enough to give away a beautiful look.
Salient Features:
Following are the salient features of the Bahria Agro Farm Houses Islamabad:
Affordability
Beautiful entrance gate
Grand Mosque
Water Resources
Eco-community
Education Complex
Accessibility
Club House
Retail Area
Modern Spa
24/7 security
Maintenance
Boundary Wall
Gated community
Quality Development
Water, Gas, Electricity
Underground electrification
Sewerage and waste disposal system
World-class infrastructure development
Sports complex with indoor and outdoor facilities
Medical Facilities offered by Hospitals, dispensaries, and clinics  
Property Types
FARM HOUSES (PLOT)

Price:

RS 5.20 - 7.20 Crore
Developer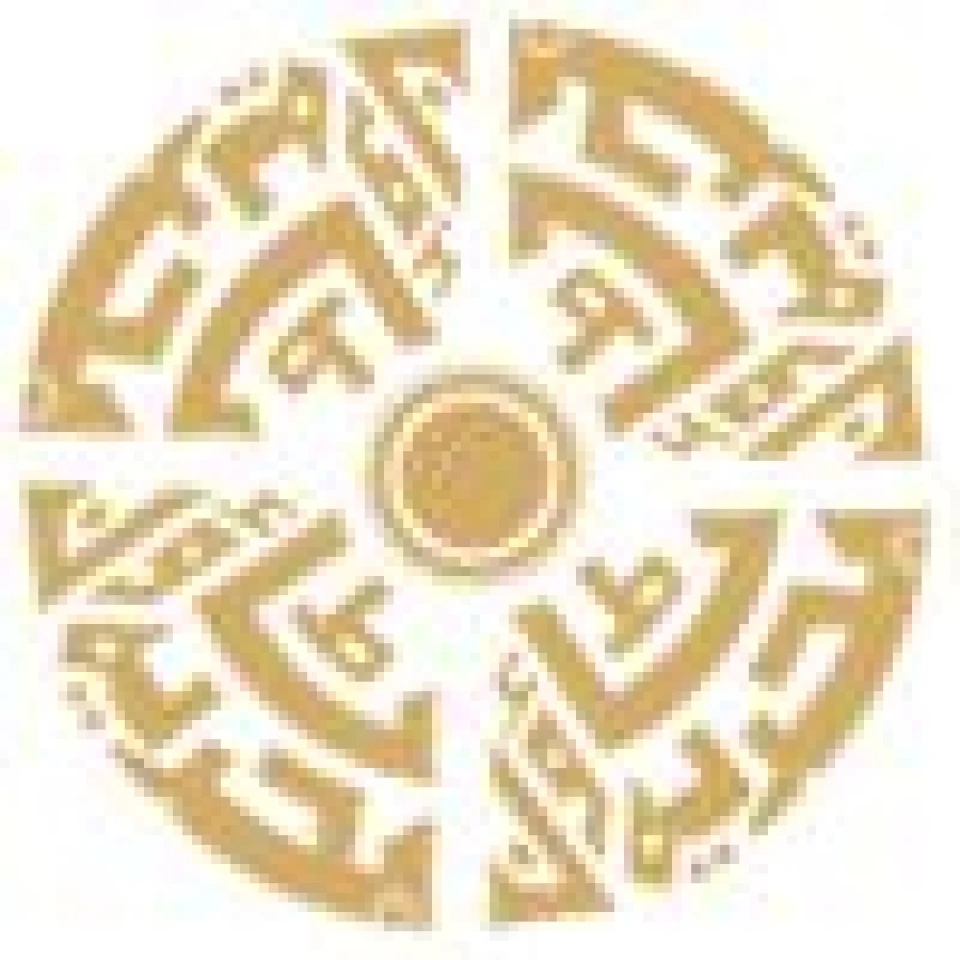 Contact Person : Bahria Town
Address : Karachi – Super Highway, Bahria Town Karachi
Bahria Town has been shaping landscapes and lives in Pakistan since the company's inception in 1996. Not just about building homes, Bahria Town develops value-added, master-planned communities housing thousands of families who are enjoying a complete living experience. Upon completion, the under-development projects in Karachi, Islamabad, Rawalpindi, Lahore and Nawabshah will accommodate more than a million residents. Bahria Town's 35,000 employees are delivering iconic developments, driving leadership, pioneering innovation and creating a legacy for generations to come.

Bahria Town aspires to be the greatest Pakistani real estate developer of all times, with projects offered to an eclectic mix of segments, at choice locations with world-class amenities, while ensuring the highest international standards, timely delivery and lifelong customer satisfaction.