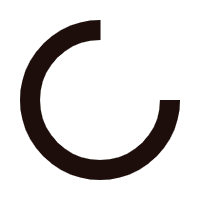 Land and Plots for Sale
May 18
About Property in Peshawar
Peshawar, the oldest city in Pakistan, is rich in heritage, culture, and history. It is also an economic hub and administrative center. This rich historical culture of Peshawar attracts people to buy houses there. 
Now you might be wondering what makes the 
new Peshawar projects
 so enticing. Well, several factors are the reasons for the significant growth of the real estate market in Peshawar.  
Firstly, beautiful architectural sights and pleasant climate never let the properties in Peshawar down. Secondly, there has been a housing shortage due to the recent population boom in the city. It indicates that residential properties in Peshawar are in high demand.  
Houses in Peshawar
 offer all the facilities that a person could wish for. Some recent mixed-use commercial projects such as Prime Town Apartments and Corniche Enclave have taken the Peshawar property to the next level in profitability. 
Although investors didn't want to invest in Peshawar, 
DHA Peshawar
 has changed the situation. This promising housing project has attracted many investors from Pakistan and Overseas. Initially, investors didn't want to invest in DHA Peshawar because they expected a decrease in its market value. But, surprisingly, everything happened opposite to their expectations, and prices kept increasing. 
This surprising progression of DHA Peshawar taught other developers that they could make any project successful. But they have to 
Meet construction deadlines 
Maintain steady pace of development 
To sum up, the real estate industry in Peshawar is a great investment opportunity, and you must not ignore it. But the question is where you would find these investment opportunities. The answer is Feeta.pk. It is the largest online portal that enlists several properties in Peshawar. On this portal, you can contact 
property agents in Peshawar
 to find a property according to your needs.