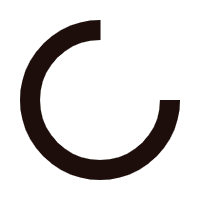 About Property in Hyderabad
Famous for its Rabri, a traditional dairy desert, Hyderabad is the fourths largest city in Pakistan. It was founded in 1768 and is an important archeological site. Although investors ignore it in the past, the high-end projects in the city are emerging fast. 
An abundant amount of land in the city is offering development opportunities. New development projects will bring new investment opportunities. Soon the real estate market in Hyderabad will be able to meet the demand for 
commercial property
and
houses in Hyderabad
. 
Hyderabad is also producing business and job opportunities. Therefore, people from rural areas and smaller towns want to reside there. The high property demands in Hyderabad pose challenges to developers to bring up projects with all facilities. Therefore, 
Hyderabad projects
 such as Indus Ranches, Attar Duplex Residency, and Green City promise lucrative returns. The best thing about these projects is that they are located in prime and accessible locations in the city. 
The high-profit margin and long-term investment opportunities will not let you ignore this robust real-estate market. So, don't waste your time and invest in 
Hyderabad plots
 and Hyderabad houses. You can also invest in commercial properties in Hyderabad because they are equally lucrative. Some mixed-use buildings in Hyderabad are Signature Towers and Mall, Pak City Towers and Shopping Mall, Luxurious Apartments and Shopping Mall, and Abdullah Sports Tower. 
Feeta.pk is the largest property database that enlists thousands of properties in Hyderabad. So, Feeta.pk could help you explore the Hyderabad homes and Hyderabad plots. We will help you contact the 
real estate agents in Hyderabad
who can help you buy, sell and rent properties in Hyderabad.