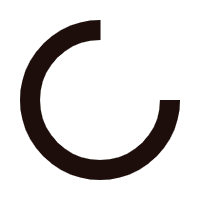 About Property in Faisalabad
Faisalabad is the second-largest and first planned city in Pakistan. It is known as Manchester of Pakistan because of its significant contribution to GDP. The high economic growth of the city is due to several textile industries and mills. Besides, it is also an agricultural producer of sugarcane, wheat, and cotton. In short, this city offers countless employment opportunities. Therefore, many people want to live in Faisalabad city. 
Some other attractions of Faisalabad include the Faisalabad Arts Council building and an International Airport. Despite all these attractions, the real estate market in Faisalabad is still growing and offers a huge profit margin. So, if you're a smart investor, you should focus on the realty market in Faisalabad for lucrative returns. Several new housing schemes offer residential 
plots in Faisalabad
. One such project is Citi Housing that offers secure investment opportunities. 
Besides residential projects, commercial projects in Faisalabad are also emerging fast. Faisalabad is the hub of shopping centers where every fashion brand wants to open its outlet.
Even new commercial projects also offer an opportunity for new brands to get recognition. Some 
new Faisalabad
projects
popular among investors are Lyallpur Galleria, Paradise Atrium, and The Grand Atrium. 
If you're also looking for a property in Faisalabad, let the Feeta.pk help you. This online web portal has a vast database of plots, commercial properties, and 
houses in Faisalabad
. So explore the Feeta.pk now to find a property in Faisalabad according to your needs. The registered 
property dealers in Faisalabad
will help you find the residential and commercial properties from well-renowned societies, such as Citi Housing, WAPDA City, Eden Valley, and Eden Garden.