'Gulberg', Lahore, it will be near Dubai. And I will explain why you need to invest in high-growth developments in this area or risk losing in the opportunity of a lifetime.
During this global recession, the constructive policy of Prime Minister Imran Khan is one of the best decisions during the tenure of PTI. His advisors are extremely shrewd and know what works during an economic depression. They followed the same pattern as California, the United States, which was destroyed by the worst global depression in the 20th century.th century. California has made a miraculous recovery through a "Construction Project" policy to become the World Cup GREATEST economy.
The Government of Pakistan suggests that there will be 1.5 billion rupees economic activity in the next few years. So NOW is the time to invest!
'Silicon Valley,' California
If we look at the example of Silicon Valley, the heart of California's reinvention, we can see the benefits of recognizing innovation, but most importantly, capturing an upward trend. The word "silicon" originally referred to silicon-based technology circuit board production. The area is now home to most of the largest high-tech companies in the world, including the headquarters of more than 30 companies in the Fortune 1000, countless corporate headquarters and thousands of start-up companies.
Famous companies
Google
apple
Facebook
Visa
ebay
Intel
HP
So, "Silicon Valley" is the result of smart investment. It rose like a phoenix from the worst recession of the 20th century and became the World Cup GREATEST economy within 25 years from construction to realization. Innovation and smart money rotation have brought global attention and great investment, in a relatively short period of time. which continues to this day. 'California Dream' has become the anthem of a generation. When you have a growing economy, innovators and businesses flock to one area where they share common goals and attract even more investment.
So how can you invest at the beginning of this trend? Here's how:
Imlaak offers 'Sixty6 Gulberg'
Following Dubai's success, Imlaak proudly boasts a new concept of luxury living that is constantly integrating luxury living with a main retail space in the form of a fourteen-story high-rise building.
Advanced Furnished and maintained accommodation in the heart of Lahore
One-Bedroom Luxury Dwellings – carefully designed
✨Location
66-D Sir Syed Road Gulberg 3, Lahore Pakistan
https://goo.gl/maps/m3smWCQ4aSqrjdje9
✨Function and Pleasures:
• G + 14 floors (High Quality Luxury Finishes, 4-star quality)
• 2 floors of retail restaurants and Fine Dine
• 4th to 12th floor will have one-bedroom various sizes
• 13th and 14th floors dedicated attic units
• Roof garden, swimming pool and barbecue Grill, Sauna,
• Smart home technology integration
• Staff housing
• Electric Vehicle Stations
• 24/7 Security
• 24-hour Power Reserve, Central Air Conditioner
RezPrices and Payment Plan
• The prices of a furnished unit start from just 21,500 per sq. Km
• 10% order
• 10% in 60 days after booking
• 10% in 120 days after booking
• Remaining after 30 months
• Progress and time-based plan
Why Sixty6 Gulberg Sixty6 should be your choice.
Now let's discuss how our projections will be fulfilled in the next 2-3 years, as this is the time frame for Sixty6 Gulberg. This project will be our reference as we go to further collaborations. In the meantime, we will continue to grow our investment network, creating lucrative opportunities, whether for Capital Gains, Rental Returns, Luxury Lives, or a Secure Future.
Prices of sixty-six are much less than similar projects in Gulberg. So Capital gains in Sixty6 Gulberg will be achieved after at least 50% of the project is realized. And rental returns are a sure thing due to high demand in the Gulberg region. With proper analysis and calculated forecasting, it is quite realistic that all projections will be fulfilled.
Why is the Real Estate Trend shifting to tall buildings in Lahore?
In an Economic Depression, everything just stagnates, and your GDP declines due to a lack of cash flow. People are afraid and take money out of their companies because they feel they are not succeeding enough. Meanwhile, the general cash flow circle is interrupted. So the best way to improve cash flow is to offer something in which you can engage maximum people and industries to work for a common goal.
That is why Imran Khan has offered a construction policy to engage different people and industries for a single purpose, i.e. we had a high demand for cement and iron in 2020. The cash flow between different business interests creates huge demand so the economy is not free. due to financial chaos.
So the smart investor makes more money when you know the direction smart money is flowing: everyone wants to start a trend towards the start of the rise. Smart money doesn't go where it's not possible. Smart money comes from smart people who have multiplied their money by investing in the right trend on time. They know where they will receive gains because they do proper research before they intervene.
Don't consider yourself a retail investor but 'Early adopter'. This is a true entrepreneur: someone who makes calculated investment decisions and leads the flock.
To do this, you need to understand all kinds of investors in the Real Estate Sector, explained below.
The Early Adopter
The Institutional Investor
The Retail Investor
The Early Adopter
An early Adopter is one who always sees the bigger picture; the long-term owner; one that anticipates the Market from a 10-year point of view. He actually holds the hammer and smashes the nail in time and then doesn't look back because he knows he put it in the best position. After completing his tenure, he re-examines and realizes the return on his investment. He makes confident and calculated assumptions as he looks at the overall strength of the Market and decides whether to sell or hold much longer.
The Institutional Investor
"Whales" Have you ever heard of a whale?
Of course, you may have heard of it many times, Whale is the best description of an Institutional Investor. The Institutional Investor holds a bag of gold that creates euphoria in the Market, inflating the balloon to an abnormal extent, trapping small investors (mostly retailers), and carrying out their investments.
The Retail Investor
The Retail investor is mostly the last man standing, caught up in the euphoria of making an uninformed decision.
The retail investor is the prey on which the "Institutional investor" feeds. They play with the emotions of the retail investor by creating an artificial price in any market, gradually inflating the price where the retail investor enters late and often misses the train, catches himself in the abnormal exaggeration cycle and is exploited by those with deeper pockets. The "Institutional Investor" is running out of the Market, carrying out the best time.
The picture above is the basic psychology of each market and we could say that we are now in the 'unbelieving phase' because believing in someone's vision is very difficult to understand and compelling to understand until you do enlightened research. But once the trend starts and people start making money, everyone can adhere to the optimism and the already established belief.
You should be an "early adopter" who takes advantage of their money instead of being the prey of the "institutional money". Come in now. 'The trend is your friend.'
Written by Husnain Ashraf- Expert on Global Markets Psychology, behaviors, patterns etc.
Contact Husnain Ashraf for Consulting – 0300 204 99 66
Email – [email protected]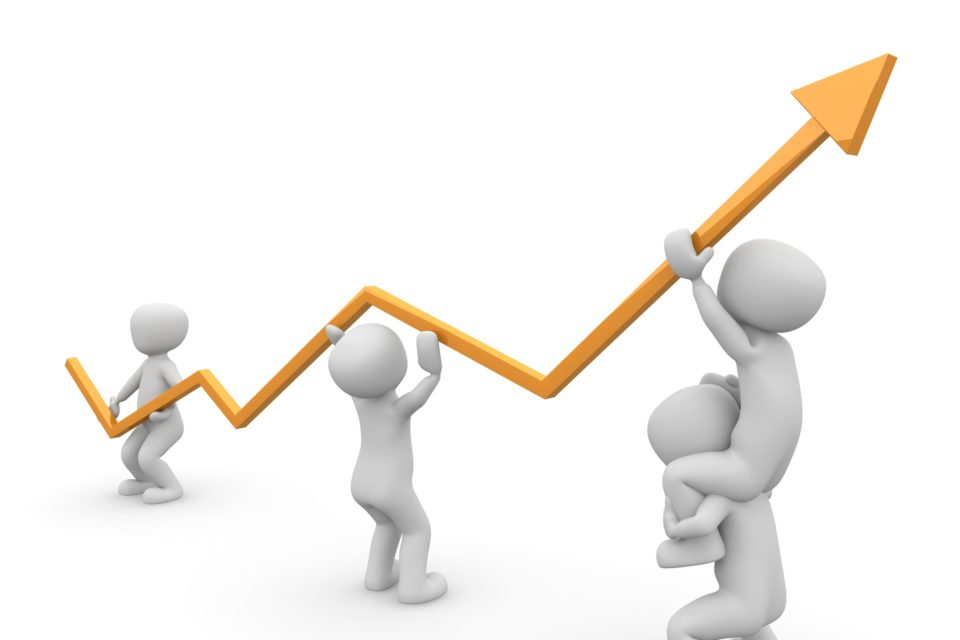 The secret to our success is the loyalty and trust we share with our investors, we win when you win.
WE DO NOT FORECAST TRENDS, AS THEY DO
We hate spam as much as you do, and you can unsubscribe at any time.