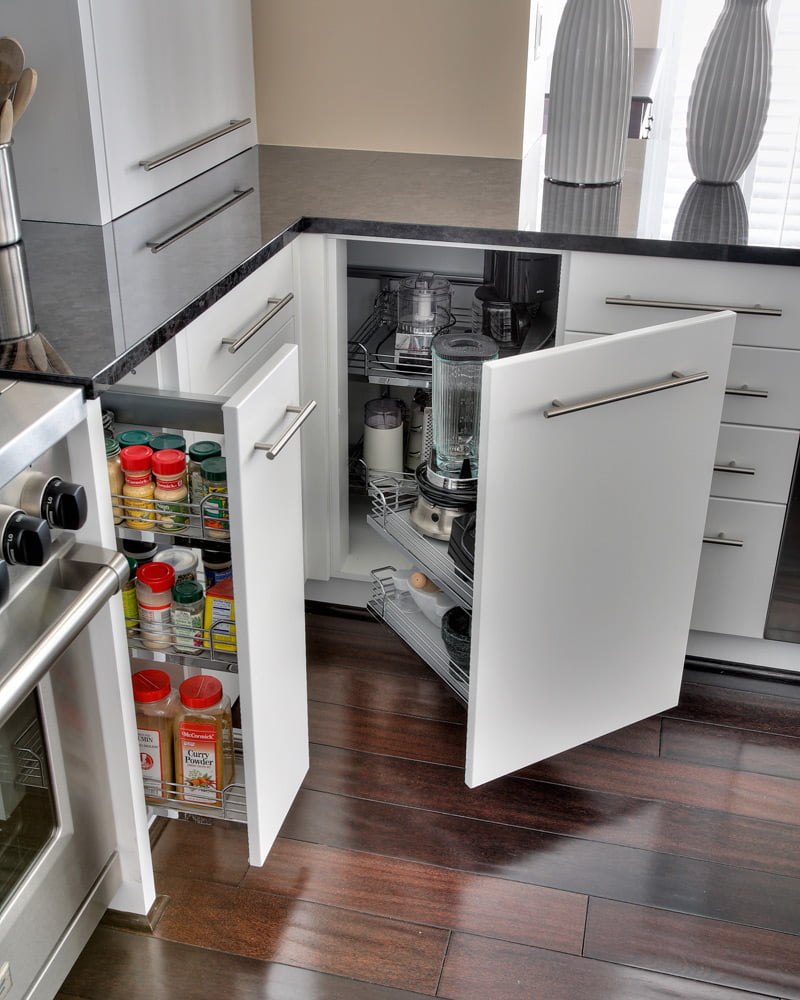 A home kitchen rarely, if ever, looks like it might belong on a showroom floor. We simply use the space too much in our busy, day-to-day lives. This is why proper organization and space planning are crucial, whether you're looking at a complete kitchen remodel or just ways to improve your current organizational habits.
In need of fresh ideas or maybe a push in the right direction for getting your kitchen ready for the upcoming spring? Follow along with the custom design team at Jack Rosen Custom Kitchens while we detail some of the simplest and most effective ways to organize your kitchen space.
Quick & Simple Tips
Much of the clutter and mess that resides in any kitchen space comes as a result of daily use. Misplaced bags and scattered appliances add up over time, eventually leaving you with a maddening clutter. Use these simple tips to stay ahead:
Sift out old appliances and kitchen tools. It seems like every year adds another oddball tool or never-used set of silver. Take the time to pull everything out and really examine whether or not you need all of your kitchen tools.
Upgrade food storage. Tupperware, baskets, and plastics can provide a very effective means of corralling food items and keeping them separate. This means less wasted space and a much more visually appealing kitchen and pantry.
Organize according to importance. Items you use every single day, such as a blender or important food staples, should be kept somewhere easily accessible. This helps you avoid the issue of wrestling around and trying to grab things that should be easy to find.
Make use of wall space. Never neglect the fact that you have plenty of usable space along walls. Strategic shelving frees up lots of room and can look smart with your kitchen design at the same time.
Investments for Better Organization
Keeping up can only do so much, and for many of us, space is always at a premium. However, there are many ways to add functional space to a kitchen, and many can be done with a minimal to moderate investment:
Upgrade to custom cabinetry. Most homes are fitted with simple cabinets that are more dressing than substance. Custom cabinets can be created to fit you and your needs with precision. That means everything where you want it, accessories you actually need, and cabinets that look great and will last for decades.
Overhaul your floor plan. If all else fails, remember you're not stuck with what you have! A kitchen remodels can be the right way to match your space to what you want most and offer tons of extra storage and functionality.