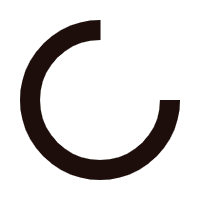 About Property in Bahawalpur
Bahawalpur is the city of Nawabs and is studded with lush orchards and Inspiring Havelis. Besides the cultural significance, the Bahawalpur city is an agricultural producer. The flavorful mangoes grown in Bahawalpur are famous all over the world. Now, Bahawalpur is also contributing to Pakistan's economy by expanding its industrial sector. 
To be straightforward, Bahawalpur is developing in terms of industry, infrastructure, and business opportunities. The improvements in the infrastructure have also made the ignored areas accessible. These current developments in the city are attracting people from all over the country to settle here. As a result, the 
houses in Bahawalpur
 are also in demand. 
Are you also looking for an investment opportunity? If yes, you should not ignore the investment opportunities in Bahawalpur. The growing real estate market in Bahawalpur offers a significant profit margin. Even the DHA Bahawalpur is not expensive yet. So, it's an excellent long-term investment. 
Bahawalpur projects
 are experiencing challenges because of the requirements of residents in terms of facilities. Still, some housing projects are performing well to raise the market value. Such housing schemes include Zaman Villas, Al Noor Gardens Housing Scheme, Paragon Villas, and Executive Enclaves. 
Some investors consider 
Bahawalpur plots
 a smart investment choice. On the other hand, genuine buyers prefer investing in housing projects that are offering all facilities. Additionally, the development of the Mall of Bahawalpur has changed the shopping experience in the city. So, if you want to invest in commercial property, the Mall of Bahawalpur is a great investment opportunity. 
Are you experiencing challenges in exploring the Bahawalpur real estate market? It's nothing to worry about; Feeta.pk is here to help you. Visit this web portal now and get access to the largest database of Bahawalpur property. The Feeta.pk will put you in contact with a
real estate agent in Bahawalpur.
 These real estate agents will help you buy or sell the plots and houses in Bahawalpur.  
So, click
here
and get access to the largest database of properties in Bahawalpur.